In legal matters, it doesn't just make a difference…it makes all the difference. We know because we've been there. With decades of professional experience and a thorough understanding of the law, the attorneys at KasabyNicholls have earned a reputation for strength, tenacity and performance. Our comprehensive resources, ethical determination and unmatched personal dedication to our clients ensure the rights of the people we represent are protected under the law.
Civil liberties are everyone's right. But more and more these self-evident freedoms are coming under fire from government agencies, special interest groups and others. Our diverse team of experienced immigration lawyers brings more than fifty years of first-hand experience guiding clients through the complex United States immigration laws.
Helping our clients navigate the vast government bureaucracy, cut through red tape to get answers, action and results. We represent more than just peoples' interests at KasabyNicholls; we represent people. Protecting their hopes, dreams and inalienable rights under the constitution is not just our job; it's our passion, our talent and our mission.
That's what we're here for.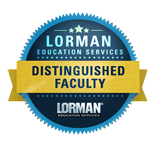 "Equality may perhaps be a right, but no power on earth can ever turn it into a fact."
~ Honore de Balzac